About Tabard IT Consultancy
Are you looking for professional IT consultancy services in Edinburgh, Glasgow or Central Scotland?
Here, at Tabard IT we offer a wide range of IT consultancy services for your business. We operate in and around Edinburgh, Glasgow and Central Scotland. Our IT consultants have over 20 years of hands-on experience dealing with all kinds of specialist IT issues for different sized businesses. We offer the following IT consultancy services: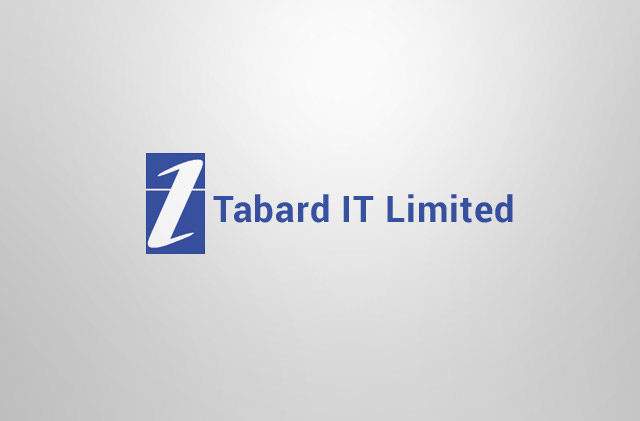 These can all be time-consuming. At Tabard, we will take these time-consuming tasks and make them our priority, so this gives you time to focus on your business and customers as we take care of making sure your business is safe and secure. As well as being an expert IT consultancy in Edinburgh, we also provide an ad-hoc service which gives you the ability to address any business support, server maintenance and network support issues as they develop.
Tabard IT is owned and run by Rufus Chapman, who has over 30 years experience working in many different industries. We allow people and companies to make the best use of their existing or new computers and to introduce new users to the benefits of efficient PC use.
If you are looking for an expert PC consultancy, you've come to the right place! From PC clean-ups, to new purchases, to maintenance of business networks, Tabard IT service can help you get the best out of your PC or network. Call 0131 339 9448 or email contactus@tabardit.co.uk now for assistance.
We also have some useful guides and checklist information for some problem areas you might like to check out before calling – just in case it's an easy fix.
Why do I need IT Consultancy Services?
There are many benefits of using our IT consultancy services to manage all the difficult aspects of a business. Here are a few examples:
Speed
As we are separate from your business and all its management tasks, we focus on making sure your business is up and running at all times. If any issues arise we can get on it straight away.
Knowledge
Our team has over 20 years experience in dealing with all kinds of clients, you can rely on us to keep your business running smoothly.
Time to focus on your business
As we take care of the technical side of your business you can focus on what's important to you, the business and the customers.
Save money
As we have all our own resources and staff, this means you don't have to focus on bringing in someone in to do the job or spend money on equipment.
Compete with the best
Having an IT consultant means we will provide you with all the latest technology to make sure your business is always up to date with the latest tech.
Are you looking for a PC consultancy in Edinburgh?
If you are a company that runs into PC problems, Tabard IT are a PC consultancy in Edinburgh who can ensure that not only do you have someone available to help you, but you can also reduce the risk of future problems arising.
There are a lot of businesses that now rely on portable devices such as laptops and tablets, which enable them to use them on the move. These kinds of devices can be great but they have certain limitations when it comes to more advanced requirements and for these needs a PC is often still required. Whilst a PC might be bigger and so take up more space, and not be portable in the same way as a laptop, it usually has many more functions, can connect to more complex systems and they have a bigger memory to enable more data to be kept.
The more complex nature of a PC can necessitate more maintenance and the kind of IT services that they need, in particular with businesses that use programming or are completely technology based. This is why there is an increased need for companies specialising in pc consultancy Edinburgh wide. They will have a much more specific knowledge base of how PCs work and how problems with them can be resolved. This may be issues with the software used on them, the networks they are connected to or the workings of the actual PC itself. Specialist PC companies can be available for businesses on an easy to access basis to ensure that if the is an issue with a PC or computer system, they can have it up and running again as soon as possible.
To prevent problems from arising many companies have regular maintenance carried out on their PCs. As part of an IT service many PC consultancy companies also supply a maintenance agreement to reduce the risk of needing to be called out to solve issues. It's a win win situation for both the PC consultancy firm and the company hiring them.
We provide our business IT Consultancy services in and around Edinburgh, Glasgow and Central Scotland. You can be one of them. Simply call us now on 0131 339 9448 or email contactus@tabardit.co.uk and our friendly staff will contact you as soon as we can.
Privacy Policy
Tabard IT only stores client information that is relevant and necessary for us to carry out our work. We do not share it with any third parties and do not send out marketing emails. If you have a question about data we have stored on you, please contact us on 0131 339 9448 or submit your enquiry below and we will get back in touch as soon as possible.