Data Recovery
Tabard IT no longer provide data recovery of physically damaged devices, but data can sometimes be recovered from devices which are still working, but where data has gone missing. Call us on 0131 339 9448 to discuss your options.
If we can't help you, we'll endeavour to point you in the right direction. Note that if you have lost data, it's important to stop using the system until it can be examined by either us or a professional data recovery service. What we can also do is help you set up proper backup and cyber security measures, so that in future it won't matter if a device fails!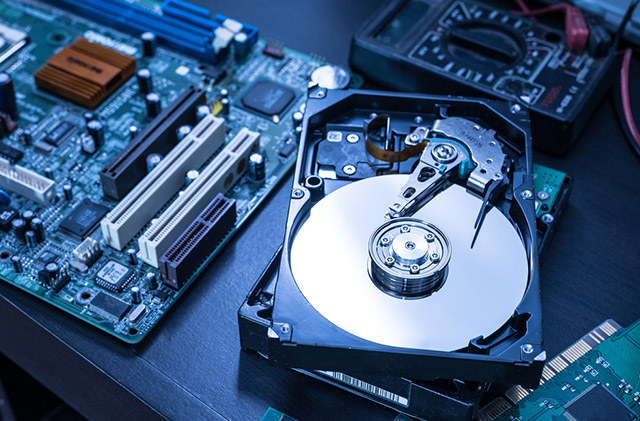 Data recovery involves the process of accessing and recovering information from inaccessible digital media that cannot be accessed through the normal ways. This usually involves data recovery software, but also sometimes hardware device that are used to recover the inaccessible data. This can be very expensive for devices holding important data if the device has failed completely. If the device still works, but you can't 'see' the data, we might be able to help.
The Tabard IT team can discuss your options and may be able to help recover your data.
How much does it cost for data recovery?
The costs of Data recovery services are dependent upon several factors, including the amount of data that needs to be recovered, how badly damaged the device is, how fast the device the device can be accessed, and what type of storage you had inside your computer (e.g. hard disc drive, solid state drive or flash memory).
How much does data recovery cost UK?
There may be some cases where we can use our data recovery software to restore your data, a techniques that isn't too intrusive for your hard drive data. If feasible, this will be more affordable for you (probably 2-3 hours of our time) and recover the data you've lost.
If the drive/media is damaged, however, we would recommend you try hardware data recovery services, which are more expensive - we will endeavour to point you in the right direction, depending on the issue you have. For physically damaged media, full recovery is not always possible.
The Tabard IT team offers the best expertise and will guide you through the recovery process if possible, and provide peace of mind. Get in touch with us as soon as you realise there is a problem, so that we can offer our advice and opinion. We will quickly identify the root cause of the data loss and provide you with the best course of action to recover your data.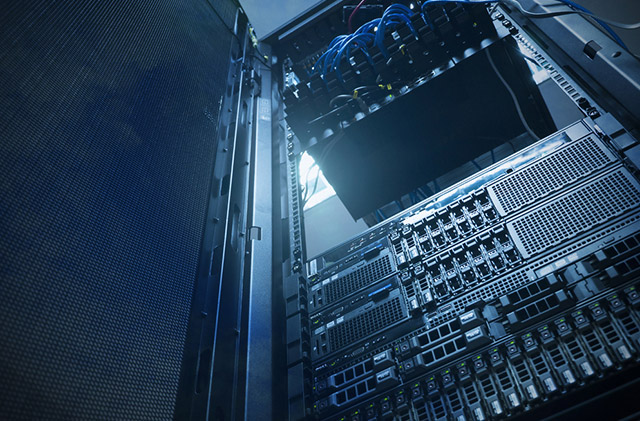 Devices We Can Attempt Data Recovery From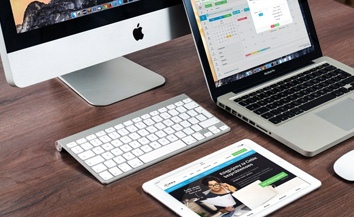 Windows and Apple Mac Desktops and Laptops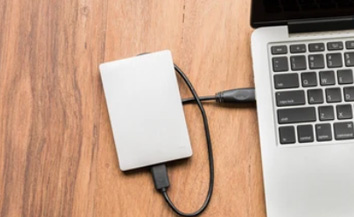 External Hard Drives from various manufacturers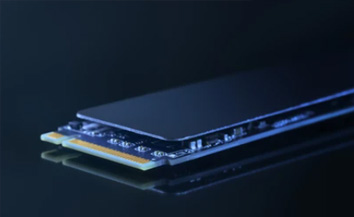 Solid State drives such as m.2 drives, SATA, and NVMe SSD's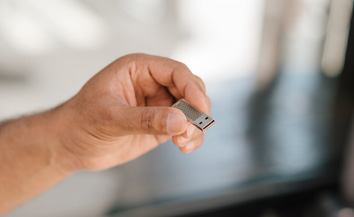 SD cards and USB flash drives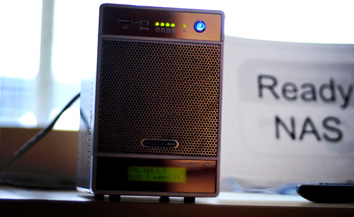 Some NAS (Network Attached Storage) devices depending on configuration
Welcome to Tabard IT Limited
Rufus Chapman is the man who created this company, and he has more than 30 years experience in a variety of industries, not just IT related. It is our aim to help individuals and companies make the best use of their IT equipment, and provide solutions when things go wrong. As well as data recovery in Edinburgh, we also offer clean-ups, business network computer maintenance support, IT support, security and system restores. With us in your corner, you'll be able to keep your network and computers in full-working condition.
What We Offer
Recovering data is not the easiest of jobs, and although there are plenty of solutions online you can try yourself, this type of solution is not always to be recommended, as if you are not sure what you are doing you can make the data loss worse by unnecessary drive access. We will do our utmost to recover your data, and Tabard IT work with small to medium enterprises and large companies as well as the average home PC user. Our specialist IT team will need to talk to you before inspecting your device in order to see what's needed to recover the data.
Get in Touch With Us Today
The goal of our data recovery services is to recover your data before it gets lost forever. It is important that you get in touch with us as soon as possible. We can recover data from a wide range of storage devices and our prices are very competitive. The IT services we provide are prompt and trustworthy, so contact us today on 0131 339 9448 or fill in the enquiry form below to find out more about our data recovery services. We offer our services in the city of Edinburgh, Glasgow and throughout Central Scotland.