Business IT Support Services Edinburgh
Tabard IT offer expert IT support packages for businesses throughout Edinburgh, Glasgow and Central Scotland. We can help with day-to-day IT support and maintenance, emergency IT repairs or even a full company move to new premises. Whether you are a small company with a single PC or a large multinational organisation, we can help you as one of the leading IT support companies in Edinburgh.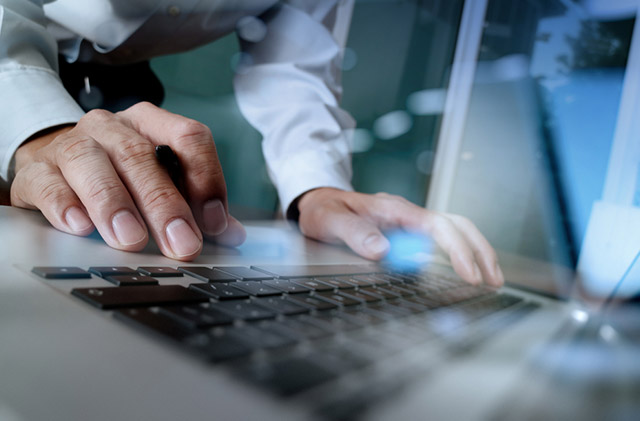 We offer business IT Support with a range of expert, affordable and flexible IT support packages to suit your needs. Tabard IT can also provide computer maintenance support. If you would like to contact us for more information on our business IT services please email contactus@tabardit.co.uk or phone 0131 339 9448 today!
All work is carried out by our IT security experts who are experienced in the latest technologies and can provide general advice on how to improve your network security, server operations or desktop computing.
We also offer ongoing support if you're looking to keep costs down with maintenance packages that include software updates, virus scanning and computer repairs.
We're also a certified Microsoft Business Partner as well as being able to offer full outsourced IT solutions for businesses including onsite, remote or managed services.
So if it's business IT support you need then please contact Tabard IT today!
Tabard IT has the expertise to resolve any IT issues and provide guidance on how your business can improve its ICT systems.
Our team of engineers are experts in all aspects of technology, from hardware to software and everything in between. Please call us on 0131 339 9448 to speak with our IT support experts.
As one of the leading small business IT support companies in Edinburgh, Glasgow and Central Scotland, we can fix problems with specific operating systems and cover the following OS services:

Windows XP
Support

Windows Vista
Support

Windows 7
Support

Windows 10
Support

Macintosh
Support

Small Business Server
Support
Alternatively, you can get remote IT support from us by using the following link to run the Team Viewer software which will allow us remote control of your computer to help out with your issue. Our aim as IT support consultants is to ensure your IT systems are running smoothly by providing the highest quality advice, support and repair services.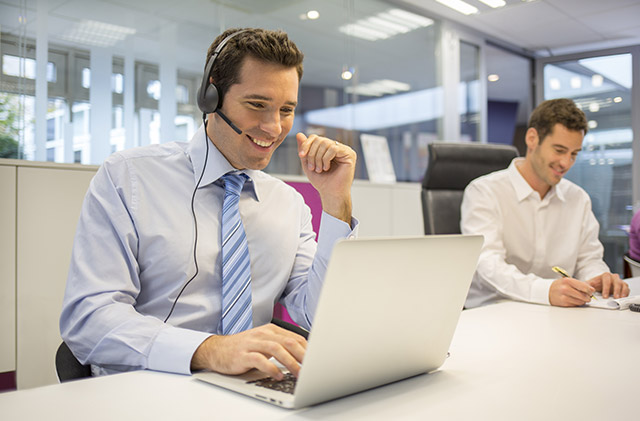 Business IT Support throughout Scotland
Tabard IT are a leading IT support company for businesses based in Edinburgh, Glasgow and central Scotland. If you're looking for an experienced team of professional engineers to help your business work more efficiently and productively then look no further than us. We offer full service IT support from hardware to software and everything in between – call today or get remote assistance.
Tabard IT support can assist with your business IT requirements, leaving you to be more free for focussing on running the business itself. By having an IT support system in place, you will be able to relax in the knowledge that the business is prepared for any problems that arise and that we will be able to get them fixed with the minimum amount of time and inconvenience, without having to shop around.
Business IT Support Company
If you're looking for a business IT support company near Edinburgh, Glasgow or Central Scotland then we can help you.
We offer expert advice on how to improve your network security and server operations as well general guidance on desktop computing. From security monitoring to maintenance for your computers and other IT services, Tabard have a fast response time for spotting any potential vulnerabilities that may try getting into your systems. We also have IT maintenance packages that include software updates which are perfect for keeping costs down with our experts resolving any problems or issues.
We can provide a range of IT support services including:
IT security advice and guidance.
Server operations improvements.
General desktop computing guidance.
So if you're looking for an affordable, reliable business IT support provider then give us a call today. We'll be happy to discuss your needs with you in detail so we can find the
Whether you are looking to find a fast acting or dependent, reliable company for IT support throughout Edinburgh, Glasgow and Central Scotland, give us a call on 0131 339 9448 or email us at contactus@tabardit.co.uk to find out about the support that we offer and how we might provide peace of mind for you as well as anyone who uses technology within your business. Alternatively, fill in the enquiry form below and we will be back in touch as soon as possible. We look forward to help your business and support you with all the IT expertise we have.